Garrett Brewer is our fearless leader and driving force behind Bentonville Community Radio. Garrett hosts "The Brew" a wild blend of indie, rock, surf, and pop music.
(Every Wednesday and Thursday 4PM-6PM)
Theron Sunderland aka "Theronious Chunk" is the strictly vinyl DJ that specializes in soul, funk, boogie, hip-hop and house music. His "Chunk of Funk" show will take you on a journey through time and space and melt your face.
(7 Days A Week 12PM-2PM)
Hazil is the brainchild behind "Audio Smoothie" a unique blend of pop, indie, and electronica. Hazil is a veteran of the live music scene and can be found front row at all the major festivals searching for the next great group to feature on her show.
(7 Days A Week 8AM-10AM)
DJ Todd channels the inner frequencies of sacred sounds to create the Electro-Magnetic Spectrum. His deep knowledge of electronic music, producers, and labels combined with his worldly taste creates the ultimate in listening experience.
(7 Days A Week 10AM-12PM)
Dj Donna is the creator of "Retrograde", a psychedelic rock show that blends the best of the past, present, and future of sound. Tune In and Drop Out.
(Sundays and Mondays 4PM-6PM)
Steve is the host of "Unsweet Radio" a show that doesn't mind being a little punk. If you enjoy dropping the pleasantries at the door and getting raw this is the show for you.
(Every Sat 4PM-6PM AND Sun-Wed 10PM-12AM)
DJ BP aka Ben Poole and his show "Across the Pond" focuses exclusively on British bands. Cheerio!
(Every Friday 4PM-6PM)
"The Vibe" is hosted by Glenn France a jazz musician with superb taste. Glenn is a wealth of knowledge about jazz history and is shows with his informative commentary throughout the show.
(Sunday-Thursday 6PM-8PM)
The Hollar is our bluegrass, country, folk, and roots music show, hosted by the always colorful "Johnny Overalls". Johnny is a local boy from the Ozark hills and knows just about every picker in Arkansas.
DJ Abboriginal hosts a hiphop show dedicated to those crate diggers who go in search of the perfect sample to craft a beat around. Bust out your boombox and take these beats to the streets.
Colonel Trenchtown only plays the deepest dub, the sweetest ska, and the realest of the reggae. Shake up your knots and get irie everyday with the Colonel.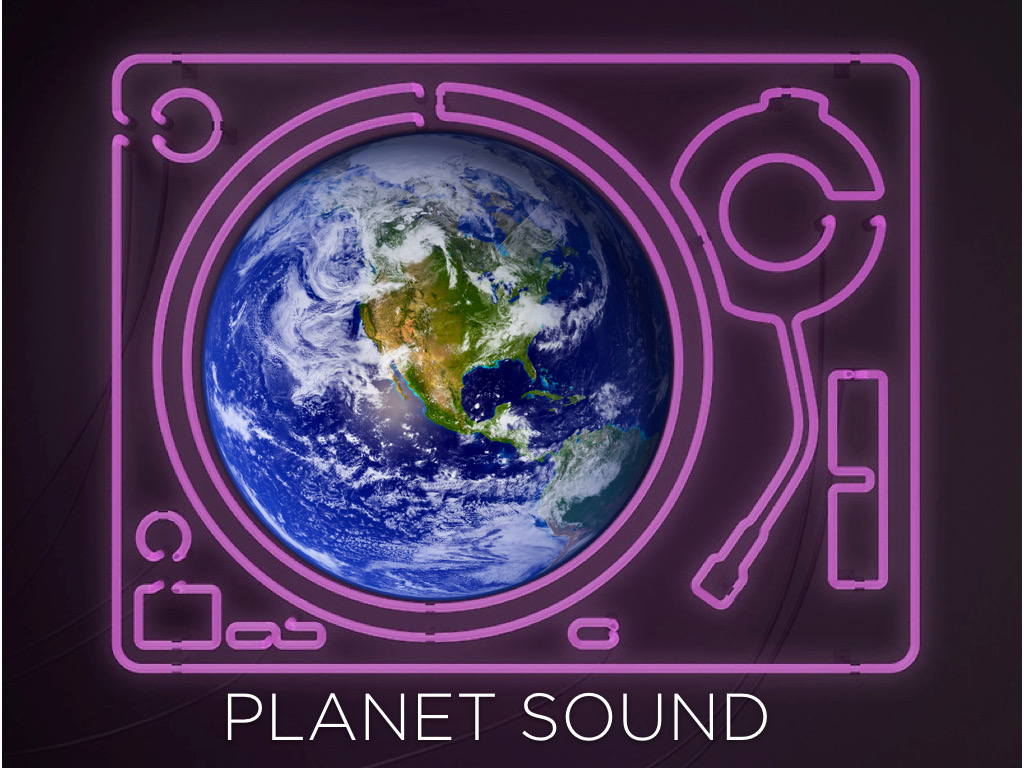 Go around the world with Planet sound. Tribal rhythms and global grooves live and direct from the hands of DJ Melanie.
(Friday and Saturday 6PM-8PM)
Super High Technology is a show that focuses on our own underground DIY scene with local resident, Bernie Runns playing Punk, Metal, Indie, Hip-Hop, Electronic, and more. The Super High Technology show focuses on everything the Northwest Arkansas music scene has to offer and can be heard on KOBV 103.3 every Sunday night!
(Every Sunday Night 10PM-Midnight)
An homage to the famed 1950s Osceola, Arkansas jook joint of the same name, the T-99 CLUB offers up a veritable jukebox of blues, boogie and southern soul. Proprietor/DJ Cream Cheese spins rekkids from the prior century to the present-day, including swamp blues, Chicago breakdowns, and roadhouse stomps, while always highlighting Arkansas performers and their nonpareil contributions.
(Saturday Morning 9AM-10AM)
Jae Da Selecta hailing from the Virgin Islands, bringing you champion sounds of Reggae, Dancehall, Afro-Beats, and Soca music to ride and vibe to every Sunday from 2-4.
(Saturday and Sunday 2PM-4PM)
The Garage is Bentonville's youth angst catharsis—punk, garage rock, surf rock, and the like meet psychedelic, folk, and indie music to create the perfect musical representation of the counterculture punk.
(Tuesday 4PM-6PM and Thursday 8PM-10PM)
DJ Herkimer Diamond plays The Beat Break showcasing early hip-hop, disco, astro-jazz, Afro-beat, and much more.
(Every Wednesday 2PM-4PM)
DJ Swift720 has been DJing for 30 years and plays Electric Relaxation which is a mixed blend of neo-soul, boom-bap, Afro-beat, and deep jazz.
(Every Friday 10PM-Midnight)
Afrosia J is the host of Static Quo mixing a blend of hip-hop, neo-soul, future house & beats.
(Every Friday 2PM-4PM)
DJ Tyna P is the host of Stolen Air, a curious blend of chillwave and synthwave, sprinkled with some experimental, indie-electronica and a dash of post-punk.
(Every Thursday 4PM-6PM)
Dalla Flame is the host of "The Dalla Flame Hour" bringing Hip-Hop classics as well as the conscious message from leaders in the game today.
(Every Thursday 8PM-10PM)
"Under The Surface" digs up the best Doom, Death, Sludge, and Grindcore from the underground and sheds light on all the great music coming out of the Extreme music scene.
(Every Saturday Night 10PM-Midnight)